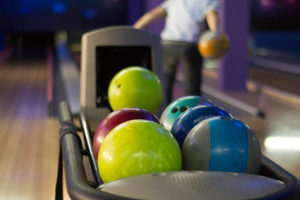 Before you can decide on the ideal bowling ball for yourself, there are a number of things to take into account. These include factors like your level of experience and the bowling conditions you usually face, as well as important considerations like your budget. And it's natural to want some outside opinions to give you the lowdown on the best balls since today you're facing a marketplace filled with diverse companies both large and small and seemingly endless ball lines that are all out there vying for your hard-earned dollars. Some look flashy or hook you with gimmicks, but how can you decide what's right for you?
Some other bowling websites provide detailed information on each ball, but their target audience is mainly bowling professionals or others who already have a vast amount of knowledge and experience of things like coverstocks and PBA style oil patterns. What about the rest of us? Beginning and intermediate bowlers are sometimes left to fend for themselves, but there are a number of things they can do. One great place to get first-hand information on bowling balls is Amazon, where bowlers of all levels share in detail their experiences with these different balls. Amazon may have started with books but of course they are dominating incredibly diverse product types today, and a sizable community of bowlers has shown up to tell you the good and bad about most of the top balls on the market. Browse top balls on Amazon
This very website is another good place for reviews. Here on BeginnerBowlingTips.com we have a number of articles geared towards helping beginning and intermediate bowlers learn more about different bowling balls on the market and ultimately find the right ball for their own game. First, a good method to organize your search is to group bowling balls by their coverstock material (the outside surface of the ball), which helps determine what type of shot they are best suited for (such as a straight ball vs. a hook) and the types of lane conditions you will typically face. The major bowling ball coverstocks are plastic/polyester, urethane, and resin/reactive resin, and we have plenty of more details on how to make a decision in the following articles.
Plastic/Polyester Bowling Ball Reviews
Another consideration is the brand of the bowling ball. You've likely heard of some of the top names in the market like Brunswick and Storm. But what about relatively new upstarts like Motiv and 900 Global? Read this article for the lowdown on all the notable bowling ball brands available today.
We've also taken the best balls of all categories and collected them into one list, which you'll want to take a look at:
To supplement our bowling ball lists and the multitude of user reviews on Amazon, it can also be helpful to find videos of the ball actually performing on the lane to get a sense of what it would be like to throw with it. We include these in our individual review posts here on BeginnerBowlingTips.com. Along with the video, we break down the specs of the ball in question and translate what it all means.
More Bowling Ball Reviews (+Videos)
We're working on adding more of these individual ball reviews as soon as possible, so please get in touch if there's a particular ball you're considering and want to get some additional info on. Just leave a comment below or shoot us an email or Facebook message and we can dig deeper and write up a review for you.